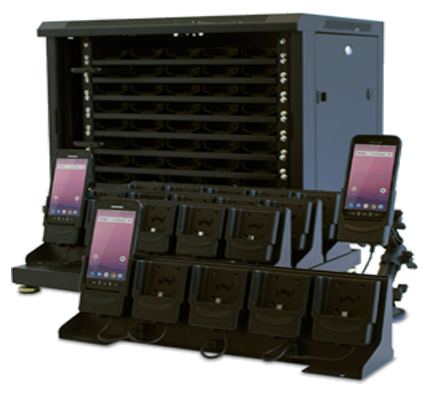 Enterprise Solution
The CarComm Rugged EDA Multi-Charger Cabinet is the perfect solution for large companies and enterprises that need to charge and store a large number of mobile devices.
The cabinets come in different sizes and have a capacity to charge and store up to 210 devices. The ergonomic design of the cabinet allows you to maximize the number of devices stored and charged in a small area.
The cabinets can be customised to be used with EDAs, Smartphones, Tablets or a mix of these, you can even insert your own 19" compatible rack mount devices. Such as 3rd party solutions or integrate wireless connectivity, local hotspots or even server systems and telecommunication systems.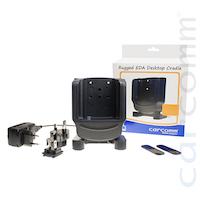 The CarComm 1-Slot Desktop Cradle is a robust compact design so that it doesn't take up much desk space and charges your device fast.
Output voltage: 9V - 2A Max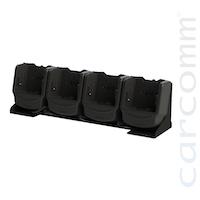 The CarComm 4-Slot Desktop Cradle, store and charge up to 4 devices. Ideal for office and industrial environments.
Output voltage : 5V – 8A Max