iBOLT 17mm Ball to 4-Hole AMPS Adapter with Tightening Ring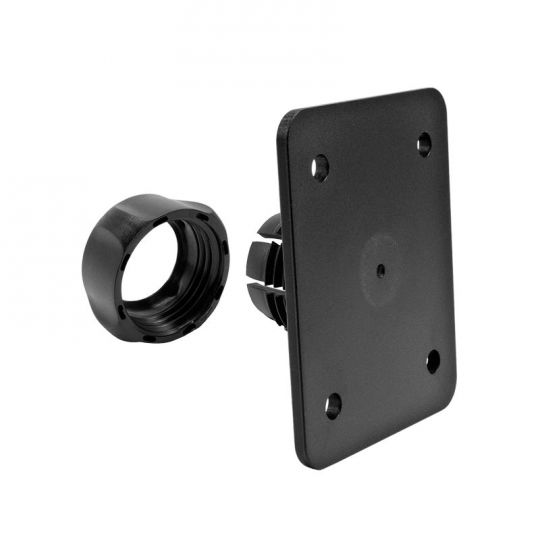 iBOLT 17mm Ball to 4-Hole AMPS Adapter with Tightening Ring
SKU: SP-SB-AMPS-KIT - iBOLT 17MMSOC - This package includes only the 17mm Ball to 4-Hole AMPS Adapter with Tightening Ring. No holders or mounts are included in this package.
30-day money-back guarantee

Free Shipping in UK Mainland

BUY NOW, get in 1-2 days* to UK Mainland

Competitive

Shipping Rates to EU

Worldwide Shipping*
Also Available on Amazon UK & EU
Overview


This adapter converts any mount or pedestal with a 17mm ball mounting pattern into a 4-Hole AMPS mount, making it compatible with devices or holders (sold separately) that feature the 4-Hole AMPS pattern, including vehicle-specific mounts (VSMs), cameras, GPS devices, audio/video receivers, or satellite radios including Sirius S50, Sirius XM Onyx Plus, XM Onyx EZ, Sirius XM Lynx, Stratus 7, Dock & Play, and Sirius Dock & Play (sold separately). 
Product Description


Adapter converts any mount or pedestal with a 17mm ball mounting pattern into a 4-Hole AMPS mount

For vehicle-specific mounts (VSMs), cameras, GPS devices, audio/video receivers, or satellite radios

2 year limited warranty
Package Content
17mm AMPS Socket Adapter

17mm Tightening Ring
Warranty